A Gentleman's secret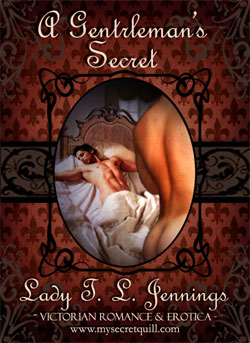 Summary:
During a burglary in Kensington, Faith decides to let two of the most different men meet each other: Anthony Percival-Davis, gentleman and son of an Earl, meets Simon, a simple thief from lower London. Will they be able to see beyond the social boundaries? And will they be able to resist their mutual attraction?



Product details:

Format: ebook
Category: Victorian gay romance and erotica
Written: 2012
Length: 16 pages, 10200 words
File size: 300KB
Publisher: Independently published by
My Secret Quill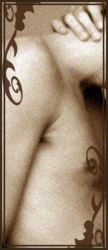 First 100 words:

"If I had known what would happen later that night and which consequences it would have, I would never have gone to bed in the first place. Or, possibly, I would have left the house in Kensington screaming like a lunatic.

However, as it was, I had no clue of the future incident which would change my life irreversible, so I did what I always did when I had the entire terraced house for myself: I tapped up a hot bath, silently thanking the wonderful 19th century's modernity over the hot water which quickly filled the large copper bathtub. I had it installed two years ago and still I found it childishly exciting every time I turned the rounded porcelain tap handles and hot water rushed out from the pipes."

Tags: Burglary, innocence, curse, longing, oral pleasure, M/M.


(Kindle UK Shop)




(Kindle US Shop)

About this story

I will admit that the general idea behind "A Gentleman's Secret" which inspired me to write this novelette was the classic romance theme between characters from different social backgrounds, like in "Romeo and Juliet" by William Shakespeare.

The story was also rather influenced by "Oliver Twist" by Charles Dickens as well as the more modern novel "Dora Damage" by Belinda Starling.

In February I spent one day in London, armed with a notebook and my camera, looking for inspiration and walked around in Hyde Park and Kensington. (If you like to you can see the pictures at my website.) When I saw the white terraced houses at Holland Park Avenue, I started to wonder how easy it would be to climb the ivy that covered some of the houses, and then that was when the story was born.

I did some research about the story, including spending an entire Sunday researching the developing of London's plumbing system and hot water during the 19th century, Kenyan spears and shields, and the use and prescription of the opium-based laudanum (which was used for almost everything during those days).