Secret Letters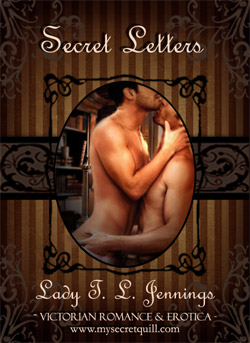 Summary:
John is a student at Oxford University and has been receiving secret love letters for several years. He is intrigued by the mysterious author and together with his best friend, Adrian, he tries to uncover the writer. He has sworn to love her not matter who she is, but will he still be able to, when he finally understands who the writer is?



Product details:

Format: ebook
Category: Victorian romance and erotica
Written: 2011
Length: 9 pages, 5300 words
File size: 300KB
Publisher: Independently published by
My Secret Quill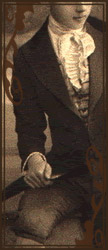 First 100 words:

They sat close together in one of the more private corners of the pub "The Turf", a classic notorious pub for Oxford students. It was not the first ale of the evening and definitively not the last. The place was packed with other students, all celebrating the University of Oxford's rowing team's victory over their traditional and ultimate foe: Cambridge University.

The team had this year, 1857, mercilessly beaten Cambridge at the spring rowing contest along the river Thames. The victory was celebrated extra heartily, because the previous year Oxford had lost with a mere half a length. As always, the university students jollified and like there was no tomorrow...

Tags: Oxford students, love letters, quarrel, gay romance, homo-erotica.


(Kindle UK Shop)




(Kindle US Shop)



About this story

The short story "Secret Letters" was influenced by my hometown, the beautiful and romantic city of Oxford. Both Merton Collage and The Turf Tavern exist in real life.

The Turf Tavern was a famous student pub during the 19th century (and still is) and happen to be one of my favourite pubs.
The story was also slightly inspired by the twists and turns in romance literature from its time, like for example "Emma" by Jane Austen.

I did quite a lot of background research for the story, including Oxford's university's rules regarding celibacy, social etiquette in the 19th century regarding exchanging letters between the sexes, and the Oxford and Cambridge yearly rowing contest. (Oh, and of course Oxford did win in 1857.)