Strange Masks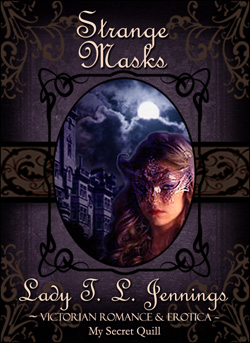 Summary:
Two sisters and their cousin find an old chest in the attic filled with antique masks and decide to throw a masquerade. However, the masks seem to make everyone forget who they are and how to behave.



Product details:

Format: ebook (epub, PDF)
Category: Victorian romance and erotica
Written: 2011
Length: 2800 words
File size: 300KB
Publisher: Independently published by
My Secret Quill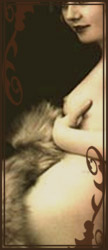 First 100 words:

"Look! What is that, over there?" Isabella was pointing at an object under a dusty sheet in the corner of the attic, which turned out to be an old wooden chest. The two sisters and their cousin immediately started to try to open it.
"It is stuck, it will not open!" said Mary disappointed.
"Oh, step a side little sister, and let me have a try," said Isabella. "After all, I was the one who found it."
"I think actually that I should have a try, after all, I am the oldest one here," interrupted Jane, their cousin, sweeping her…

Tags: Masquerade, dancing, debauchery, some mild threesome theme, exhibitionism.


(Kindle UK Shop)




(Kindle US Shop)

"I loved this! Descriptive, sensual
and a very pleasant read.
I enjoyed it very much."




"Rated four stars by reader's reviews."

www.shortstories101.com





"...It's a lovely story..."

www.oystersandchocolate.com