The Castle in the Mist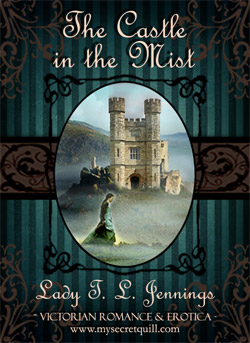 Summary:
On her way home, desperately fleeing from an indecent occurrence at the Hitchings' farm, Nora gets lost in the thick mist in Dartmoor. Suddenly she hears beautiful music and she decides to follow the music through the mist and ends up in front of a strange castle, where nothing seems to be what is should be.



Product details:

Format: ebook
Category: Victorian romance and erotica
Written: 2011
Length: 7 pages, 4700 words
File size: 300KB
Publisher: Independently published by
My Secret Quill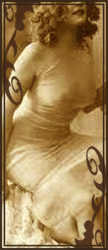 First 100 words:

Rain was falling in a gentle drizzle, wrapping the landscape of Dartmoor in a white blanket of fog which was slowly turning into mist. Nora was walking along the muddy road, her worn and crude farmer's boots were not suitable for the September weather and her feet had been both wet and cold now for a very long time. She pulled her thin woollen hooded cloak around her, but it did little to keep the chilly dampness away.
I must have been walking for hours now, Nora thought. She had been on the move since before sunrise and by now she should have reached her home in Postbridge. It does not make any sense...

Tags: Lost, arousement, music, foreplay, passion, mist.


(Kindle UK Shop)




(Kindle US Shop)


About this story

I wrote this short story after a holiday to Postbridge in Dartmoor last summer. Dartmoor is a wild and slightly eerie moor, which have many legends and stories about both pixies and ghosts.

The background research for "Castle in the Mist" included British mythology, focusing mainly on fairies and pixies. I had lots of help from the website www.legendarydartmoor.co.uk.

The story was also inspired by "The Hound of the Baskervilles" by Sir Arthur Conan Doyle and "Jonathan Strange and Mr. Norrell" by Susanna Clarke (I can highly recommend reading both books).