The Old Rose Garden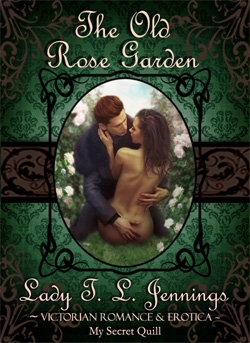 Summary:
There is an old rose garden across the fields behind Halifax manor in Yorkshire where no one ever comes. Abandoned for years, moss and climbing ivy vines have long ago claimed the wooden pergolas and overgrown the white marble statues around the forgotten pond in the middle of the garden.

No one ever comes there except Georgina; a young woman who everyone thinks is a little bit peculiar ever since that strange accident.

But when her brother hires a couple of workers and a new gardener from the village to help clear up the gardens around the estate, everything will change...



Product details:

Format: ebook
Category: Victorian romance and erotica
Written: 2013
Length: 11 pages, 7000 words
File size: 300KB
Publisher: Independently published by
My Secret Quill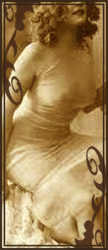 First 100 words
"Initially I did not like the new gardener that came to our estate Halifax manor outside Thornton in the western part of Yorkshire to help clear away the weeds and the ivy vines from the neglected and overgrown old rose garden. In fact, I am quite willing to confess that I already disliked him intensely before I even met him for the first time.
It all started with a casual comment made by my brother at the breakfast table one early morning in June..."


About this story

I had been thinking about writing a story about an old abandoned garden with a slightly classic gothic touch for a long while, since British gardens have a special place in both British people's hearts as well as English literature.

"The Old Rose Garden" was inspired to some extent by the novels "Lady Chatterley's Lover" by D. H. Lawrence and "The Secret Garden" by Frances Hodgson Burnett, which were written in the early 20th century.

For this story, I read quite a lot about Victorian gardening and English plants and roses. I also did some research about "keraunopathy", which is the medical term for the scientific effects of lightning strikes on the human body.

I owe thanks to Margaret Sullivan (author of "The Jane Austen Handbook") for her description of how to improve the landscape during the Regency era, as well as struckbylightning.org for their informative website.