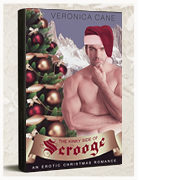 The Kinky Side of Scrooge
(Holiday Erotica)
by Veronica Cane ($0.99)
Bah Humbug.
A billionaire has lost his passion for life. Suddenly he finds a young woman in distress who is ready to please him and be pleased by him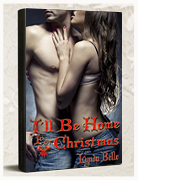 I'll Be Home For Christmas
(Holiday Erotica)
by Lynda Belle (FREE)

Theresa had decided to stay home for Christmas.
Who needed the family stress? She was going to be the tough, singleton on her own.
Then, he called. Nick was home for the Holidays too.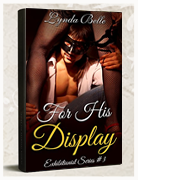 For His Display
(Exhibitionism Encounters Series Book 3)
by Lynda Belle ($0.99)

Angela has been thinking about him since they exchanged cards at the airport bar. Will she call him? He would help distract her from her recent break up...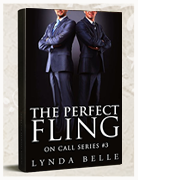 The Perfect Fling (On Call Series #3)
(Male Escort Erotica MMF)
by Lynda Belle ($0.99)

What would you do if you had two men that were interested in sleeping with you at once? And they're identical twins?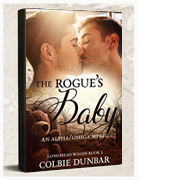 The Rogue's Baby
(MM Mpreg Romance)
by Colbie Dunbar ($0.99)

An overbearing, but dutiful and loving alpha. A pregnant omega. A shared forewarning. Frederick, Duke of Longmead, and his mate, Lord Nathaniel 'Nate' Elgin, flee into the ancient woods near the Longmead estate...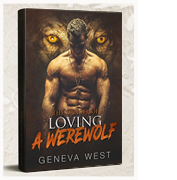 The Danger of Loving a Werewolf
(Paranormal Shifter Erotic Romance)
by Geneva West ($0.99)
Myra is a thief.
A very good thief. But this time she's in over her head, and her whole world is about to change. The estate of Baron Eaves is an impossible target, and one that Myra has failed at before...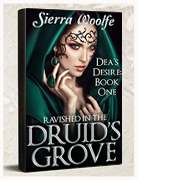 Ravished in the Druid's Grove
(Dark Fantasy Erotica)
by Sierra Wolfe (FREE)
After the war and her responsibilities have kept Dea far too long without a lover, she turns to her favorite wood druid, and his unnatural willow grove, for the pleasure she's been longing for.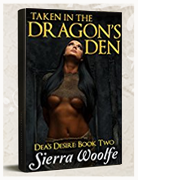 Taken in the Dragon's Den
(Dea's Desire Book 2)
by Sierra Wolfe ($0.99)
After angering Queen Celeste by distracting the most sought after pleasurer in the realm, the insatiable Dea is sent on a mission to track down what appears to be a fire demon wreaking havoc on the southern borders of Tenithlan...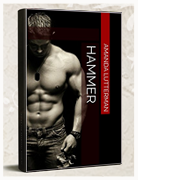 Hammer (Project Genesis Book 1)
(Military Erotic Romance)
by Amanda Lutterman (FREE)

Buried deep beneath mounds of red tape, agencies and Government procedure, the US Military houses secret facilities and programs that produce countless advancements for futuristic operations.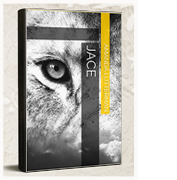 Jace
(Project Genesis Book 2)
by Amanda Lutterman ($0.99)

Jace was heading towards his hotel after a long hard day of work when suddenly he's kidnapped. Forced into being a lab rat for a sick scientist...Jace loses all hope of rescue until a sudden turn of evens gives him a reason to survive his hellish ordeal.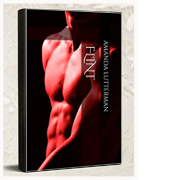 Flint
(Intergalactic Mates Book 1)
by Amanda Lutterman (FREE)

In the not so distant future, Earth will make contact with an alien civilization devastated by war. Can the love of two strangers survive the brewing storm to come?



Merry Christams and enjoy your reading...





~ The Perfect Christmas Gift! ~
Short story collections by Lady T. L. Jennings, now avaible in paperback!




VICTORIAN SHORT STORY COLLECTIONS

~ Lust and Lace ~
a Victorian Romance and Erotic short story collection. Vol. I.

~ Corsets and Cravings ~
a Victorian Romance and Erotic short story collection. Vol. II.

~ Secrets and Seduction ~
a Victorian Romance and Erotic short story collection. Vol. III.

*