Complicated Affairs
~ a Gay Victorian Romance and Erotic Novella


Sebastian Coxe, a young dashing man from London, arrives in the company of his shy twin sister Octavia to spend the season in Bath. There he meets Baron Carl Whitmore, a private gentleman who has withdrawn from society and with no intentions whatsoever of involving himself in a forbidden liaison, especially not with an infamous rake....
Tempted to continue, reader?
The Mystery of the
Black Widow
~ a Gay Victorian Romance and Erotic Novella


Summary: "Do you believe in ghosts?" Cedric Davidson, a young solicitor from London, does not believe in neither ghosts nor ghouls and goblins. However, both his strong conviction and moral principles are to be severely tested when he is sent to Lydford Hall to sort out the legal documents after the owner's sudden mysterious death.
Would you like to read more?
A Thief in the Night
~ a Gay Victorian Romance and Erotic Novella


The famous carnival in Venice is about to begin… However, the master thief Emilio De Luca has no intention to join in the lavish celebrations. –Instead, he secretly plans to steal some of the most famous classic renaissance paintings in the world...
Curious to find out more?

Blackmail
~ a Gay Victorian Romance and Erotic Novella


Surely young Mr Frederick Whyatt could never had imagined that he would manage to get himself all tangled up with a flamboyant rake and a pretty prostitute during his first trip to London?
Curious to read more?

Stolen Letters
~ a Gay Historical Romance Novel


Mr Frederick Whyatt is returning to London to attend his sister, Emma's wedding. However, before his family leave Devon, Frederick is forced to promise that he will behave like a proper gentleman–if he does not, his cold-hearted father threatens to cancel the wedding and disinherit Frederick.
Tempted to continue?

The Secret Diary
~ a Gay Historical Romance Novel


Young Mr Frederick Whyatt is joining his family to spend the Christmas season in London. However, Frederick sneaks out together one late night together with Vincent D'amonte, a flamboyant rake, to search for Micah who has disappeared. But Frederick gets caught–and one little, white lie swiftly leads to disastrous consequences.
Tempted to continue?

Lost in the Labyrinth

Mr Daniel Garrett leads a peaceful and simple life in a small village close to the Peak District where afternoon tea is always served at three o'clock.

However, when Ashley Thornhill, a charming gentleman and the most sought-after bachelor in the county, inherits Thornhill Manor, Daniel's uncomplicated life is suddenly about to become a little bit more… complicated.
Curious? - Read more!
Nights in Vienna


Ever since the opening night of Don Giovanni at Vienna Court Opera, someone is sending Hugo Farrell a dozen red roses anonymously after every performance, which leads to jealousy and speculative gossip among the rest of the orchestra...
Would you like to read more?
The Illusionist's Assistant


Meet Edward Wright: A young bachelor who leads a solitary life in London. When his only close friend, Colin Berker, manage to coax him into attending 'Mr Chang's extraordinary illusions and magic show' at the Egyptian Hall, his life will never be the same again.
Would you like to read more?
Broken Hearts


This is a romanic story about two young gentlemen who are searching for rare wild orchids in the forest outside Oxford, and about a young man falling in love for the first time without even realising it himself...
Tempted, yet?
Temptation


Oliver Sanders, a young scholar from Oxford, arrives at the isolated Wycliffe Castle to work as a private tutor. However, his new student turns out to be not quite what he had expected...
Curious to find out more?
A Gentleman's Secret


During a burglary in Kensington, Fate decides to let two of the most different men meet each other: Anthony Percival-Davis, gentleman and son of an Earl, meets Simon, a simple thief from lower London. Will they be able to see beyond the social boundaries? And will they be able to resist their mutual attraction?
Tempted to read more?


The Highlander's Secret Desire

Ewan McKinley is the rugged steward at Glenbranter Keep, a neglected castle in a forgotten corner of the Scottish Highlands. His elderly master decided to change his will and has sent for a solicitor from Manchester.

However, the solicitor, Mr Norbert Pritchard, is absolutely nothing that Ewan expects...
Keep reading...
Gentlemen under the Mistletoe


Lieutenant Alastair Norton has vowed to never let his feelings or desire rule his heart again. After five years, he has come back to Haworth, to celebrate the Christmas holidays with his family. However, his visit brings both old and painful memories to the surface, as well as dangerous temptations...
Would you like to read more?
My Valentine


Branded a social outcast and shunned by the Victorian society, Lord Richard Archerton leads a solitary life at his large estate in the heart of Devon. No one could be more unlike him than Valentine, a prisoner sentenced to the gallows and who just have managed to make his lucky escape.
Reader, would you like to continue?
An Extraordinary Evening


William Heatherton and his closest friend, Robin Crawley, are two of the most notorious rakehells in London, infamous for breaking hearts and creating scandals wherever they go; however this evening is worse than ever, on so many different levels...
Curious to find out more?
Seduced by a Dandy


Nathaniel Wyndham is instantly attracted to the handsome stranger, dressed like a dandy, and who was standing in a corner at the yearly Autumn Ball in Corby. Who is he? And why was he watching him so intently?
Curious?
Captured by Him


Milton Huntington, the oldest son of Duke Huntington, should consider himself a happy man since he just got his marriage proposal to Miss Constance Bradwardine accepted, however he is not. To make things worse, his carriage is stopped by a gang of highwaymen on his way home and from there things are rapidly turning worse.
Curious to find out more?
The Old Rose Garden


There is an old rose garden across the fields behind Halifax manor in Yorkshire where no one ever comes. Abandoned for years, moss and climbing ivy vines have long ago claimed the wooden pergolas and overgrown the white marble statues around the forgotten pond in the middle of the garden. No one ever comes there except Georgina; a young woman who everyone thinks is a little bit peculiar ever since that strange accident.
Would you like to read more?
The Lady in White


On his way to Swansea from Birmingham, during a stormy night, Mr Ewan Morris' horse carriage appears to have hit a young woman on the road. Ewan decides to follow after her and make sure she is unhurt, however rash actions has unforeseen consequences.
Would you like to read more?

Nightly Hunting


Lady Eleanor Jameson from Warwickshire is not like the other noble ladies who attend the autumn hunting expedition at Harrington Park. Granted, she is similar to the other well-bred ladies in some aspects: She is wealthy, well-connected, and overall agreed to be rather beautiful in a sensual and slightly plump way, but shockingly, she still has remained unmarried over the years.
Tempted?



The Pianoforte


It is early summer in Brighton, 1839. A young woman, Miss Emily Cheston, is about to enter society the upcoming season, but first she needs to improve her musical and art talents. However, her new music teacher seems to take a passionately interest in her, and soon she finds herself utterly in love. As summer turns to autumn, Emily has a difficult choice to make…
Would you like to read some more?

The Castle in the Mist


On her way home, desperately fleeing from an indecent occurrence at the Hitchings' farm, Nora gets lost in the thick mist in Dartmoor. Suddenly she hears beautiful music and she decides to follow the music through the mist and ends up in front of a strange castle, where nothing seems to be what is should be.
Care to read some more?

St Hubert's Day
Fox Hunting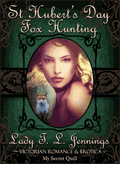 Quentin, a young aristocrat gets lost in the November night during the traditional autumn fox hunting and finds something he may not quite anticipated in the middle of the forest...

Do you wish to continue, reader?


View of a Cemetery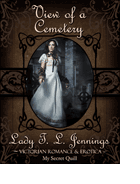 The first snow had already fallen and covered London in white. A lone writer by the name of William sat up working late, when he noticed a flickering light at the opposite of the street by the neglected Winchester cemetery. He decided to investigate it further…
Read more? - Yes, please!

Booklover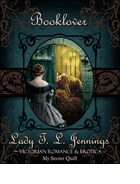 An unwelcome marriage proposal to secure the future for young Elisabeth and an accident in the old library leads to unexpected situations, as Elizabeth wants to learn more about intimate liaisons by secretively looking at the erotic session of an amorous couple.
Are you feeling allured to read more?





Secret Letters


John is a student at Oxford University and has been receiving secret love letters for several years. He is intrigued by the mysterious author and together with his best friend, Adrian, he tries to uncover the writer. He has sworn to love her not matter who she is, but will he still be able to, when he finally understands who the writer is?
Reader, would you like to continue?



Under the Full Moon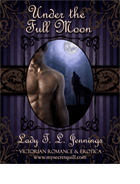 Doctor Henry Blythe has moved from Edinburgh to Perth after a heartbreaking divorce. He has vowed never remarry or fall in love again with a woman. However that was before he met Anne, a strange and mud-stained girl with long entangled blond hair. Who is she and will she manages to claim his heart and body again?

Tempted to read more?


Sinful Dealings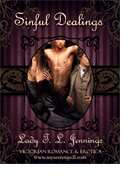 Lord Robert Whittling and his mistress, the famous actress Miss Josephine Dubois, are to dine together with Mr Timothy Blake, a young lawyer, at the Langham Hotel, one of the fanciest hotels in London. However, after dinner, instead of dessert they decide to play a game. A slightly wicked game, which rapidly gets out of hand…
Would you like to read more?

Strange Masks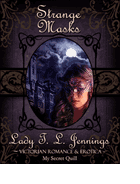 Two sisters and their cousin find an old chest in the attic filled with antique masks and decide to throw a masquerade.
However, the masks seem to make everyone forget who they are and how to behave...
Curious? - Read more!


Master and Servant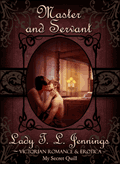 Strange dreams and suppressed desire are haunting the young master of a large and neglected mansion.
Without knowing, the new servant, Victor, is the source of forbidden temptation.
Are you tempted too?

Wildflowers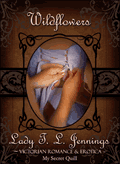 Two friends are desperate for shelter as they are surprised by a heavy thunderstorm. The young women sees no other way out that to take cover in the old abandoned mill, which is said to be haunted. Cold and miserable, they have to lie close together under a couple of horse blankets. And a kissing game gets out of hand…
Would you like to continue, reader?

The Portrait of Mrs Elliott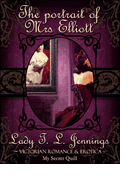 In Bath, a young painter is hired to paint the portrait of the wife of Mr Elliott.
Mrs Joan Elliot, a petit and beautiful woman from France, is shy and correct and despite the fact that she is almost twice his age, Basil becomes infatuated with her.
Then, suddenly, during one of the painting session, a small accident occurs which will have unforeseen and erotic consequences.
Would you care to continue?

The Governess
During the winter holidays Ethan is returning home to his family's estate in the remote part of England, close to the Scottish border. After a family argument he goes to sleep half-drunk, however, in the middle of the night he receives an unexpected nightly visitor in his bedchamber.
Are you tempted to read on?